To Have A Glimpse of Malta – English Studies Tour
To Have A Glimpse of Malta – English Studies Tour
Duration for the camp : 10 days
Campsite : Malta and France
Age requirement : 8 to 15 years old
Malta possesses a rich history which is more than 7000 years. When wandering along the streets of Malta, you can see many grand churches with stories standing by. The blue ocean is breath-taking and you can understand why it is called as the heart of Mediterranean Sea at the moment you stand in front of it. Moreover, Malta has become a famous holiday resort which supports its nation's economy. After many years colonial rule by other countries, Malta has mixed different cultures, art forms, religions and architectures together, thus has successfully developed its own style.
In past 20 years, there have been 242 movies shot here, such as Troy, The Da Vince Code, The End of War, and Game of Thrones etc. Malta has been ruled by UK for 160 years and considering its unique natural scenery, it will be delightful learn English there.
At the beginning of the courses, students should take exams to classify them into different levels of classes. Based on the test results, we will put them into 3 different levels and each level has its unique QES textbook. If necessary, there will be slight adjustment about the classification.
Course Unit: basic tools of QSE textbooks and interesting activities
Evening Activities: P.E. and entertainment
Schedule
Day 1
Arrive at Malta, take parents and students to host family, beach fun and party
Day2
Classic English classes
Comino Island's Blue Lake
Day3
Classic English classes
Stroll along the Buchiba Square and bay
Day4
Classic English classes
Sliema—Sleepless coast
Day5
Classic English classes
Sao Paulo Bay City
Ship around the harbor
Day6
Classic English classes
Visit Kavala
Completion Ceremony and Farewell Banquet
Day7
Leave Malta and head to Paris
Day8
In-depth visit Paris
Day9
In-depth visit Paris and come back to China
Day10
Arrive in China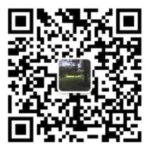 Scan the QR code to know more about us.